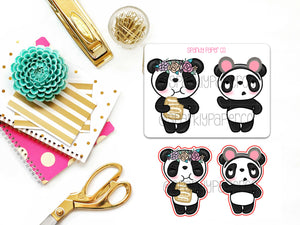 Sparkly Paper Co.
I'm a Mouse/ Toaster Strudel Patty Buddy Bundle
This Planner Buddy Bundle includes...
- 1 sticker sheet (same size as my mini sheet) with A Large Patty Toaster Studel & Large Patty I'm a Mouse (3inches tall)
- 2 Die Cuts (ephemera) *please note these are NOT laminated.
-1 Patty Toaster Strudel
-1 Patty's a Mouse
Follow me on instagram @sparklypaperco for the latest updates, coupon codes, and much more.
---
More from this collection