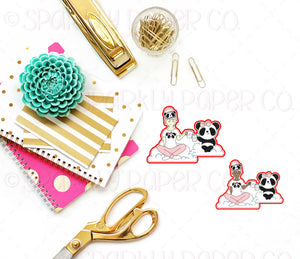 Sparkly Paper Co.
Reach for the Stars Fox and Pip Collab Die Cut
This is a special collab that we did with amanda from @FoxandPip! These are exclusive to our shop, so you won't find this anywhere else!!!
You have your choice between fair and dark skin tones!

Follow us on instagram and facebook @sparklypaperco for the latest updates, coupon codes and much more!
---
More from this collection