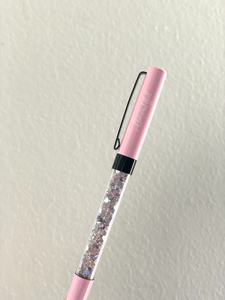 Sparkly Paper Co.
Shopiversary VB Planner Dreams Collab Pen (limit 3 per household)
This is our special collab pen with shopvillabeautifful! You will only find this pen here. There is a limit of 3 pens per household. 
We reserve the right to cancel any order that does not follow our rules without question. 
Follow us on ig @sparklypaperco
---
More from this collection